Sale!
Prada 14OS 2AU0B3 Folding
Only 1 left in stock
Description
SIZE 54 ◻︎ 20
Additional information
| | |
| --- | --- |
| Brand | |
| Collection | |
| Suggested Gendre | |
| Material | |
| Shape | |
| Lens caliber | |
| Bridge | |
| Aste | |
| Colour code | |
| Colour | |
| Lenses colour | |
| Extra | |
| Model | |
SIZE GUIDE
Let's clear up the doubts about the lens-bridge size.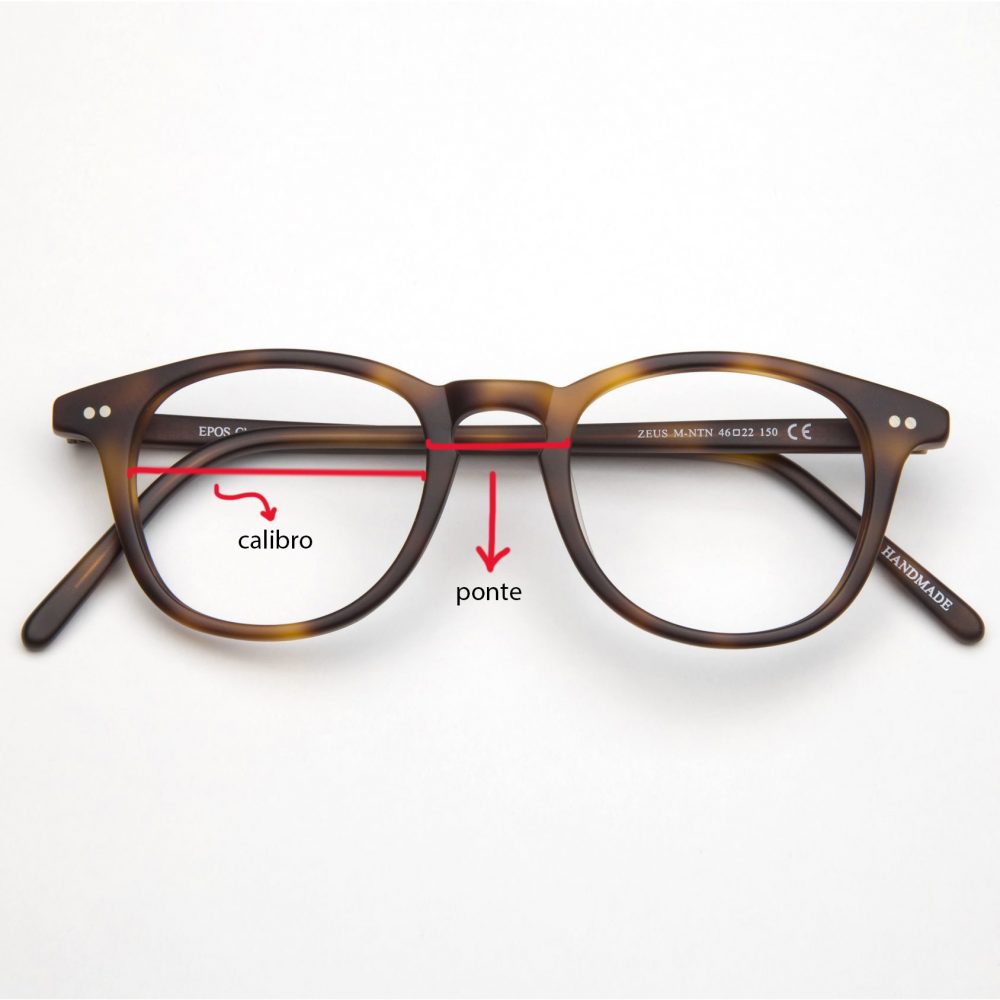 Before talking about the measurements of the glasses it is important to point out that each model has its own wearability. If you are not sure that the glasses you want are the right ones for you, you'll be happy to know that on our website you can return them within 14 days of delivery. There are no asterisks or fine print, but if you want to dig deeper click on the tab to the left titled "Return Policy".

As soon as we receive the return we will refund the total amount paid at the time of purchase, you will only have to pay the few euros you spent to return it
You can't choose between two or three models? No problem! Buy them, try them out, and if they don't work for you, return them.
Nevertheless, it is better to buy, at the first shot, a pair of glasses that will most likely be suitable for our face.
So let's try to shed some light on frames' dimension, by analyzing the numbers we find on the glasses, sometimes printed printed inside one of the temples, other times on the bridge or on the nosepieces (if necessary, take a magnifying glass) and that we often do not understand what they refer to.
The eyeglass size consists of three numbers and is expressed in millimeters.
For example: 47 ☐ 21 135
The first number is caliber. Ovvero LA LENTE (47 mm)

The first number is called eye-size and refers to the diameter of the lens in millimeters.
It is basically the width of the lens. In fact, the frame is not included in this measurement.
The second number is THE BRIDGE width (21 mm)

The second number refers to the distance between the lenses just above the nose.
In questo caso si misura solo la montatura, le lenti si escludono dalla misurazione.
The third number: THE TEMPLES (135 mm)

The third and last number refers to the length of the frame temples starting from the hinges.

Only logged in customers who have purchased this product may leave a review.